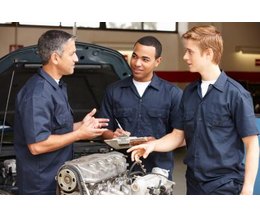 Valuable Tips to Help on Your Hunt for Car Mechanics
Nowadays, many people just can't accept or even imagine what their life would be without a car. A car is a means of transportation for people as well as a useful investment for them. It's not a mandatory thing to have a car but an individual will definitely have a convenient life to solve his transportation problems.
Coming up with the money for the purchase of the car desired to have is just one of the many things an individual will face. You will also have to think of the add dues every month like the insurance and maintenance charges of the car as well as the daily gas allowance. Most people will take out auto loans just to purchase a car so it's only proper that they take good care of it and take it to the mechanics for a weekly or monthly maintenance trip.
A car mechanic is a skilled technician trained to use numerous tools designed to build or repair machinery and replace damaged parts in an automobile. Most people prefer that they have an on-call mechanic to do the necessary maintenance of the car. Before the car problem gets any bigger, the mechanic can do the repair or replacement to avoid unnecessary and expensive service repairs and replacement.
Here are useful tips to aid vehicle owners on finding and choosing a mechanic. As mentioned, a mechanic taking care of your car is valuable in the long run as they ensure it's in good condition.
1. One tip involves getting recommendations from people you know like family and friends regarding any mechanics they called before and did a great job. In doing so, you don't have to verify if a particular mechanic or auto service does a great job in repair and replacement. You may get discounts as well because you are referred by a customer or something.
2. Most of these car mechanic shops offer warranty to the repaired or replaced part of the car. Customers opt that the shop they go to for car maintenance include three to six months and more warranty periods for their car parts. Three months is still good but you have to look for other mechanics if they only offer one month.
3. Mechanics go through special training in order to do their work greatly. And what's even better is if they can really make an explanation to the customer regarding the necessary repairs and replacement just so everything will be clear. The transparency will be useful because most customers prefer to work with mechanics who can clearly explain to them their car's problem.
4. Don't settle with a mechanic offering his maintenance and repair services cheaply. Although there is nothing wrong with that, you are not sure of the quality of their service. Look for affordable auto service shops or private mechanics.
It is very important that you seek the services of a mechanic to do repairs and even monthly maintenance on your car.


Why No One Talks About Mechanics Anymore




How I Became An Expert on Vehicles


by